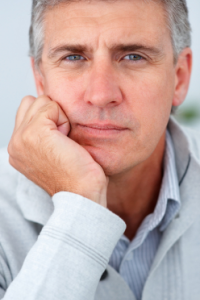 Symptoms and Causes of Scalp Psoriasis
Symptoms
Flakes similar to dandruff can be seen in mild cases of scalp psoriasis. The flakes typically clump and are larger in size than is typically seen in dandruff.
In moderate to severe cases, larger patches will form, and will more closely resemble patches typical in psoriasis vulgaris.
Patches, when visible, are slightly inflamed, pinkish in color, and will have silvery scales covering them.
As psoriasis patches get older, they dry up, and fall in clumps. Like dandruff, flakes are more noticeable on dark clothing.
Scalp psoriasis can pass the hairline, affecting the forehead area.
During flares of scalp psoriasis, other areas of the body will often be affected by psoriasis.
Causes
The exact cause of scalp psoriasis is still unknown, as there are complex processes in the immune system that contribute to its production.
Psoriasis also has a strong genetic component. Many patients with psoriasis will know of a family member with psoriasis.
Psoriasis is caused partially by environmental factors such as infection, exposure to heat or cold, mental stress, and possibly certain foods, smoking, or drinking. Often there will be an environmental trigger that causes the first psoriasis flare.
Mechanically, psoriasis is caused by the overproduction of skin in the uppermost layer of the skin, called the epidermis. This leads to the skin being produced too quickly, forming clumps of skin called plaques, which is the hallmark symptom of psoriasis. When this occurs on the scalp area, it is called scalp psoriasis.
The overproduction of skin is ultimately caused by problems in the immune system. The immune system becomes overactive, causing inflammatory signals, when there is no need for one. Some systemic medications target specific areas of the immune system to control this process.